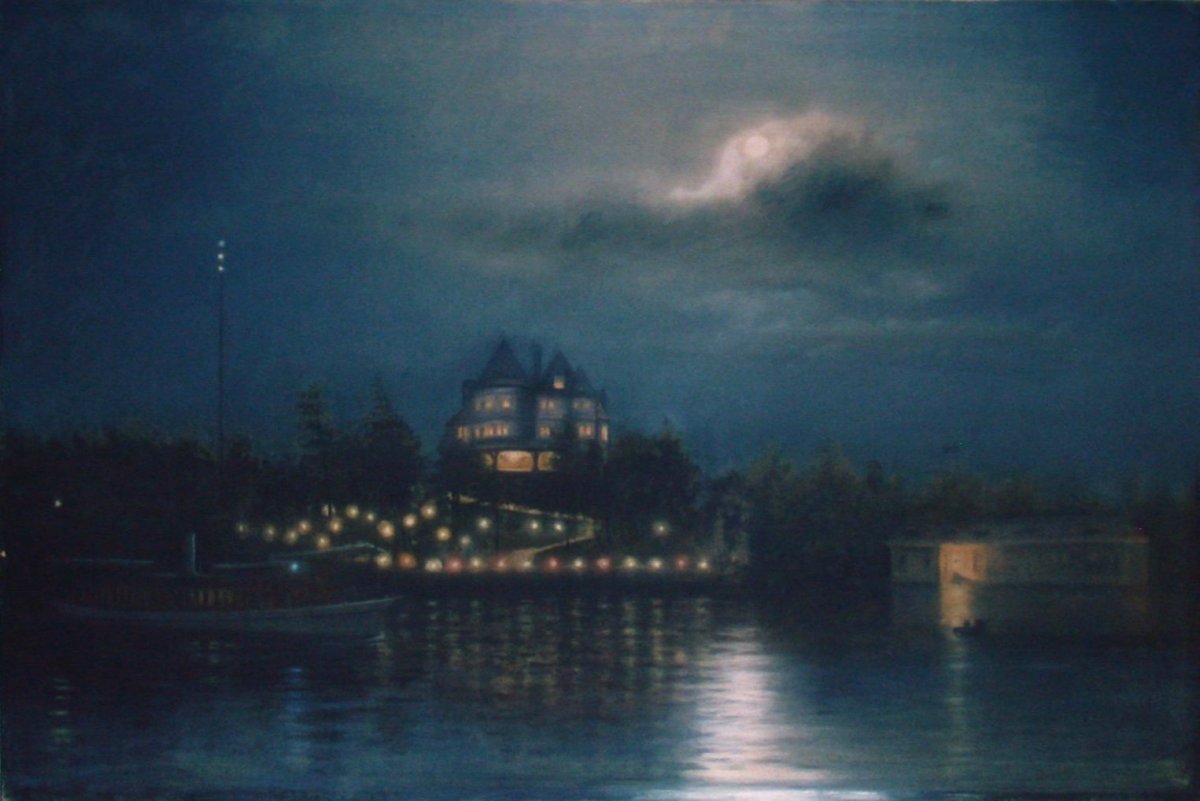 Keewaydin Mansion on a Moonlit Night
by Theodore Gegoux (1850-1931)
Courtesy of the Keewaydin State Park, Alexandria Bay, New York
Photograph by David Putnam © Copyright - All Rights Reserved
Pastel Crayon on paper, measuring 27 inches by 40 inches, completed at Watertown , New York, circa 1895.


This is a picture of the Keewaydin Mansion on the St. Lawrence River near Alexandria Bay on a dark, moonlit night. In this picture, as in "The Salute", Gegoux depicts his vision of Claude-Joseph Vernet's (1714-1789) "Moonlight Effect", of which Gegoux writes in his autobiography.
Claude-Joseph Vernet produced several paintings between 1740 and 1780 which are referred to as "Clair de Lune" and "La Nuit" in the book - "Joseph Vernet, peintre de marine, 1714-1789" - by Florence Ingersoll-Smouse - 1926, published in Paris, France. © Copyright - All Rights Reserved.