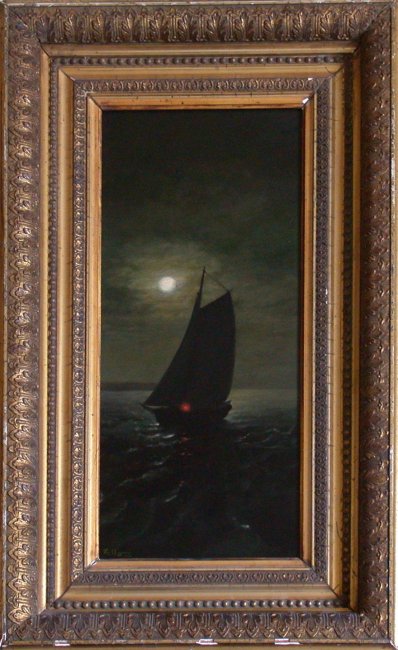 "Moon Light On Lake Ontario"
Oil on board, about 8.5 inches by about 18.5 inches, signed. and dated 1884.
Photographs by Rob Klinger © Copyright 2006 - All Rights Reserved
This painting was severely damaged, but recently repaired at the Lucas Conservation Labs. Here is a conservation before and after side by side comparison.
From an estate in Northumberland, Pennsylvania.
Recently sold at auction.