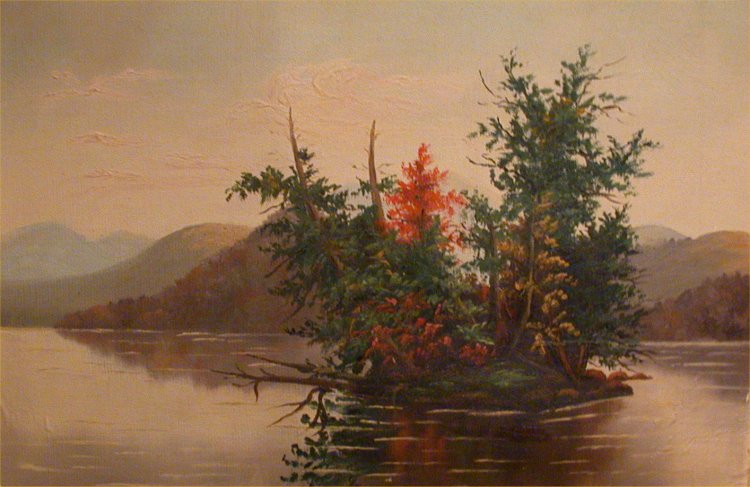 The Island courtesy of the Jefferson County Historical Society
Painted by Theodore Gegoux (1850-1931)
Photo Courtesy of Jefferson County Historical Society
Oil on canvas, measuring 10 inches by 15 inches, circa 1907.
This painting depicts one of the many small islands along the inland water ways of Upstate New York. The hills in the background indicate a place somewhere among the Adirondacks. Hills such as these don't appear in the Thousand Islands area along the St. Lawrence river, near Alexandria Bay, New York. Painted during the period when Gegoux operated a commmerial studio at Watertown, New York
Donated by Mr. & Mrs. Bernard Diekman, Jr.