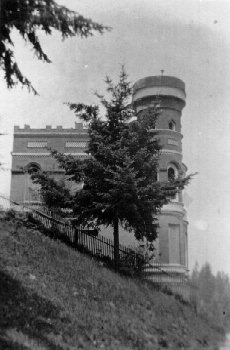 The Gleall Castle in Portland, Oregon -- circa 1911

The Gleall Castle was built in 1892 and still stands today at 2591 S.W. Buckingham Terrace. Designed by and built for Charles Henry Piggot, who came to Portland in about 1877. Charles H. Piggot was a President of the Pioneer Wood Company in 1890 and he established the brick yard which became the Union Brick Company.
-- Provided by the Oregon Historical Society Library, "Historic Resource Inventory - City of Portland", 1981.